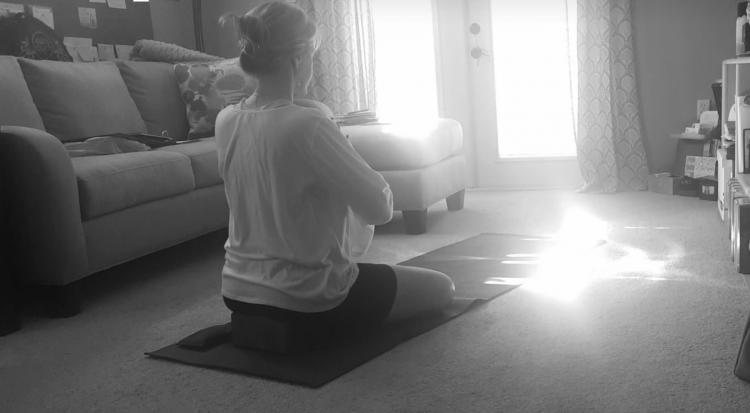 2017 – Year of Harmony
"Our past does not define us.
Our future cannot confine us.
Our PRESENT is where we design us."
– Ally & Nkisi PiRo Namaste. Welcome ladies and gentlemen to this lovely
#MantraMonday.
Isn't it amazing how participating in mantra exercise has a magical way of releasing mental, emotional and physical tightness and tension. It never ceases to amaze me, how quickly tightness and tension is replaced with faith, hope and calmness. Restoring the mind, body and spirit by simply sitting (being) in harmony with the constant and continuous flow of Divine Source Love's healing energy (vibration).
I am truly honored to be here with you now, participating and experiencing a graceful transformation as we continue to create Harmony throughout 2017. As mentioned a few weeks ago, MyYoga.Center continues to focus and practice the
Om Ami Dewa Hrih
mantra, as one way to honor and respect dearly departed and their speedy and complete journey home. However, feel free to exercise any mantra/meditation/prayer of your choice.
For example, "Akal" is another beautiful mantra to try.
The point is to find one that fits and to practice the ones that you resonate with.
Feel free to join when: ready, willing and able
Formula for Practice
: Move into an easy, stable, comfortable, seated position on the ground floor. Close the eyes. Silently (or out load) repeat:
Om Ami Dewa Hrih
three times (or up to 108 times), consecutively….breathing, smoothly and evenly. Enjoy.
Cheers peaceful warriors. Here's to mindfully creating peace and harmony, from the inside out.
May all our dearly departed loved ones, rest in peace in the realm of Pure Great Bliss, Love and Light. So be it.
To All My Relations (Aho Mitakuye Oyasin)
So Hum (I am),
Donna Marie
More on the Realm of Pure Great Bliss, Love and Light - coming soon.