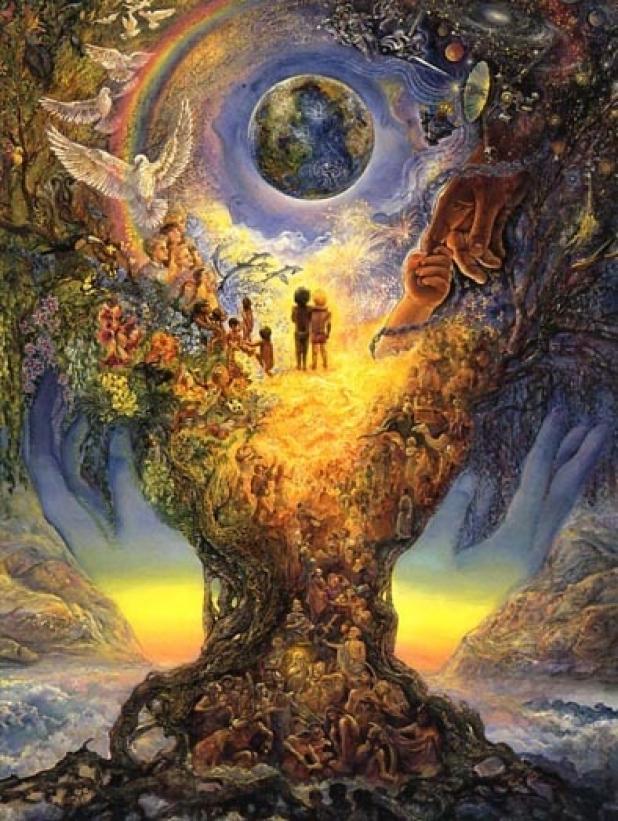 Namaste.
Happy New Year ladies and gentlemen!
If I am you and you are me, then aren't we vastly experiencing the same intensity of things - with perhaps just different details?
Keeping in mind - I am You and You are Me - then would it be outrageous to "think": What I'm experiencing is easier, more difficult or more extreme than what your experiencing?
Exactly! There is no such thing. Since, I am you and you are me. We are all experiencing the same depths and impact of the energies as we journey through the great mystery and cycle of life. Support, Inspiration, Clarity and Balance - happening Right here and now on good old Planet #3 (aka "Grandmother Earth").
This my friends is FASCINATING AND FABULOUS news!!! For you see, it's happening... Consciousness (world awareness) is most definitely on the increase.
Can we get a giant Yippie!!!!
So many, intentionally sending signals of love. According to this
article
: There are approximately over 200 million people worldwide like me. Learning and practicing the ancient wisdom of theYogi's. Daily, intentionally spreading PEACE, PEACE, PEACE.
It's reassuring to know that behind the scenes, there is a SIGNIFICANT, subtle and profound impact taking place on our world, as a whole. With so many learning and practicing while intentionally spreading compassion and peace - our future's so bright I gotta wear shades..... which is another, wonderful thing.
The common theme of the ancient wisdom, reminds us of the importance and personal responsibility we have for organizing our thoughts daily in a positive (+) direction. To maintain a peace filled, light and uplifted mindset, it is important to take time to re-adjust. For more inspiration about this topic, please listen to this audio presentation from our Yogi friend Sadhguru
Choose an easy, comfortable, relaxed position. Release and let go of fears and worry. Then fill the emptied spaces up with love, sweet love. Reacquaint yourself with your natural state. An inner state of beauty, peace, grace and love. Living in harmony with the Earth, Nature and the Divine Order of things, while here in the Force Field of Infinite Possibilities.
In honor of these incredible times, for fun, myyoga.center is dedicating 2017 as the Year of Harmony. Over the next 365 days we will journey through 12 steps that intentionally create Harmony. As you may already know, since yoga is a holistic exercise, we are going to take it nice and slow to be sure we receive all of the amazing benefits along this journey.
Please feel free to join when ready, willing and able. Thank you for tuning in today and for sharing myyoga.center. It is truly and honor and privilege to be here.
Cheers to creating: abundance, peace, joy and harmony. Aho mitakuye oyasin.
So Hum
Donna Marie